Educational platform for schools and companies
Teemea is an educational platform, where teachers create and lead online courses for their students. They can open classrooms, give students assignments, communicate with them, run live webinars and follow activities and progress of the students, giving them feedback. Teemea enables to transform all educational content into online lessons and courses. Via their interactive and multimedia form these then enable the students to learn at any place, anytime.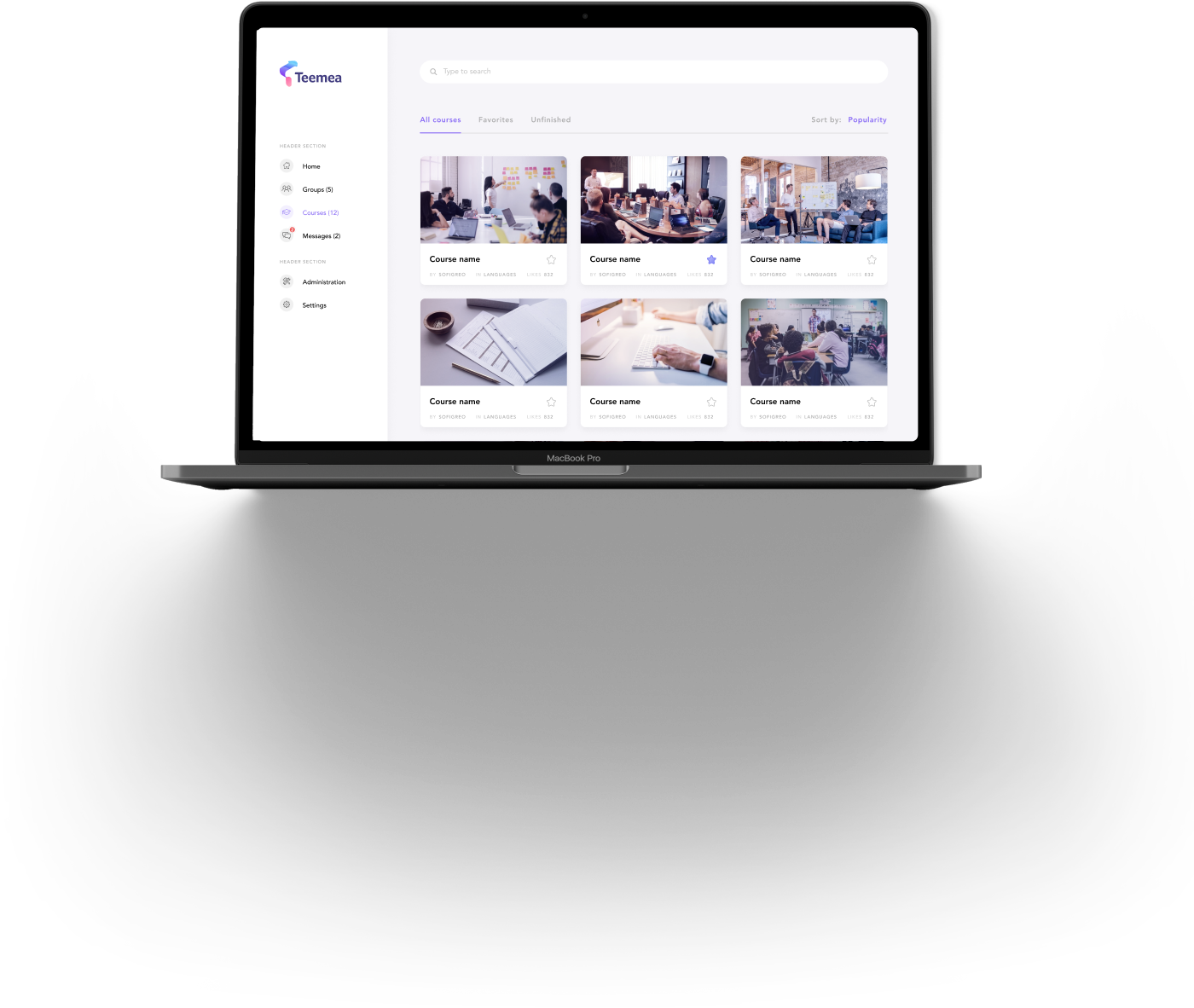 WHAT CAN TEEMEA DO?
Create an online school

Create learning teams

Create lessons and courses

Save courses into a library

Give assignments and calls

Discussion (chat) in teams

Private messaging between team members

Tracking of learning progress

Statistics on students' activity levels

Post likes

Database administration

Live webinars (in process of integration)

Creation and administration of tests (coming soon)

Surveys (coming soon)
At Soficreo we believe that one of the most important human virtues is the ability to help one another. Therefore, we have decided to offer our educational platform Teemea to primary schools and high schools in Slovakia for free, during the duration of the COVID-19 pandemic. We are convinced that Teemea will help teachers and students to continue in the educational process and push it forward.
Are you representative of a primary school, or high school? Are you interested to use the Teemea platform for free?
Teemea For Businesses
Apart from the classic version of the Teemea platform, we also offer Teemea for Businesses.
Teemea for Businesses is a great tool for small and medium enterprises that need to improve their skills, or learn new ones. It works very well as an onboarding tool for new employees.
For large enterprises Teemea for Businesses is a great complementary tool to large software solutions. It can act as an authoring tool for fast production of educational content in the LMS, or as an additional micro-LMS for an external business network, that the enterprise cannot or must not give access to their internal LMS.
Contact us, if you are interested to use Teemea for Businesses in your company.
More